World Powers
Pirates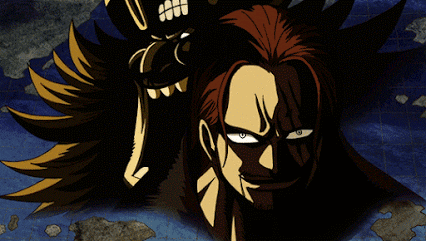 Yonko


Han the Great - Han Pirates

Ashoka - Auburn Pirates

Revered Mother Teuta - Malika Pirates

Silver Strye - Doomsday Pirates

Shichibukai


Diana

Soillin Yokona

Simon & Mo

Melissa Devaroux

Yuurei D. Jiyuu

To be Scouted

To be Scouted

Super Nova
Current Generation Status: N/A


Soju

Helios Jackal

Bazil D. Styx

Koton "Kandy" Tera

Gef

Meruem Black Heart

Baioretto D. Fuentes

Gilbard Noam

World Government
Fleet Admiral
Admirals
The names of the Admirals are their code-names, but is what they are. Keeping their real identities a secret in order to keep their family and loved ones safe.
Vice Admirals


Oden Beckham

Boliver Clark

James Conama

Ao D. Mecca

Ayden Pierce

Alice Pope

Aditi

Rear Admirals
The names listed below are the Rear Admirals that are a cut above the rest.


James "Old Arrow" Sparks Sr.

James "Arrow" Sparks Jr.

Revolutionaries
Revolutionary Commander
Revolutionary Chief


Jacques "Conquest" Lafayette

Alexandria "Famine" Knox

Soliin "War" Khan

Henry "Death" Plague

Finn "Pacemaker" Wolfgang

Revolutionary General


Conan Castle

Juego Patron - Deceased.

Giovanni Noir

Shawn Betterman